The sworn translation and legalization services are particularly important and are in increasing demand by customers. These services are, in addition to the translation itself, expected when presenting a foreign document to the Italian authorities or an Italian document to foreign authorities.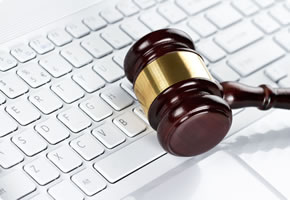 Sworn translation and legalization services often clash with the bureaucratic peculiarities of each country. In fact, many foreign governmental institutions only accept translations that meet specific requirements. For example, the translator is accredited by certain entities or organizations. To give some concrete examples: in Russia and Brazil, it is required that the translator is enrolled with CTU in an Italian court; in Australia, only certified translations by NAATI accredited translators are accepted.
The matter is extremely complex and varies from case to case, depending on the destination country and the institution that is to receive the documents. Therefore, it is important, in order to provide a superior service, that the customer, before contacting us, get the proper information about specific requirements for the translation.
Sworn translation
The affidavit or sworn translation formally recognizes the correspondence of the translated text to the original text and is necessary to ensure that the translation is valid in the country in which it is to be used. The translator goes in person to an Italian court and signs the "Oath Statement" in which s/he swears to have, faithfully and in good faith, translated the document and assumes the civil and criminal liability of their work.
Note: Translations cannot be sworn if they are translated from one foreign (non-Italian) language to another foreign (non-Italian) language. Sworn translations must be from or to an Italian text.
The fixed cost for the affidavit at the Court of Palermo is:
1 stamp duty of € 16.00 for every 4 pages of the document, including the oath statement;
1 stamp duty of € 3.92 for each document that is vouched for.
The cost of translation and affidavit service provided by the agency are in addition to these fees.
Legalized and Apostilled documents
In some cases, depending on the country of destination and intended use of the document, after signing and stamping the document, the translated document must be legalized, which certifies the origin and status of those who have signed the document. In practice, the notary official countersigns the report of the oath of the translator. If the country of destination of the translated document is among the States that have signed the Hague Convention of 1961, the Hague Convention Apostille will be attached. If the country is not a signatory to this Convention, the Italian authorities will proceed to the simple legalization of the document.
Some examples of documents which must be sworn and/or legalized
identity documents, passports
marriage, birth and death certificates
qualifications (diplomas, degrees, school certificates, etc.)
balance statements and corporate documents
driver's licenses and registration papers
professional certificates and curriculum vitae
penal certificates, judgments, judicial appeals
medical certificates
separations, divorces and adoptions
certificates of criminal record
official statements