The main activity of Oltrelingua is translation. Whatever your translation needs, we offer an effective solution: each language, each type of text, every sector, and every type of project (from the translation of a single text from one language to another, to the management of a project that requires more complex, multilingual translation into multiple languages).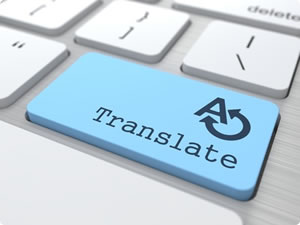 We work with professional translators from all over the world who only translate into their mother tongue and are selected based on their academic background, experience, professionalism and skill. We only entrust our projects to translators and editors that we trust and whose skills we have verified. In addition, our translation process requires that every translation is always subjected to a meticulous and comprehensive quality control process before being delivered to the customer. Thanks to this, we are able to translate from and into any language and offer a flawless, accurate and professional service.
Below is a non-exhaustive list of the type of texts we translate. If the type of text you want translated is not present on this list, please contact us to request a free and instant quote, and to get a better idea of what we can do for you.
Technical and scientific translations
user manuals, instruction booklets
technical sheets
patents
technical documentation
product data sheets
information manuals
translation software
other
Marketing translations
web sites and newsletters
brochures and leaflets
guides and catalogs for events, tourism and catering
advertising campaigns
orders, offers and price lists
other
Economic and financial translations
business correspondence
contracts
balance statements
statutes
corporate documents
specifications and documentation for tenders
financial statements
other
Juridical and legal translations
summonses
actions for injunction
judgments
minutes
hearings
diplomas, certificates
driver's licenses
birth, marriage, death certificates
judgments of divorce
certificates of criminal records
curriculum vitae
identity documents and passports
other
Editorial translations
newspaper articles
press releases
guides and brochures
journals and magazines
reviews
books
other
Medical and pharmaceutical translations
test results and laboratory analyses
medical packaging and labels
biomedical equipment
white papers and scientific publications
medical records
other